The end of summer and the beginning of autumn mark the time to give the house a change. Making our house a space in which we feel comfortable is essential to creating a home. A house is much more than our privacy, it is our refuge, a meeting place, and for many people, a true temple. It is not, by any means, about making renovations or making large investments in decoration. Rather, it consists of giving spaces the warmth they now need, a simple task if you follow some guidelines like the ones we explain to you today.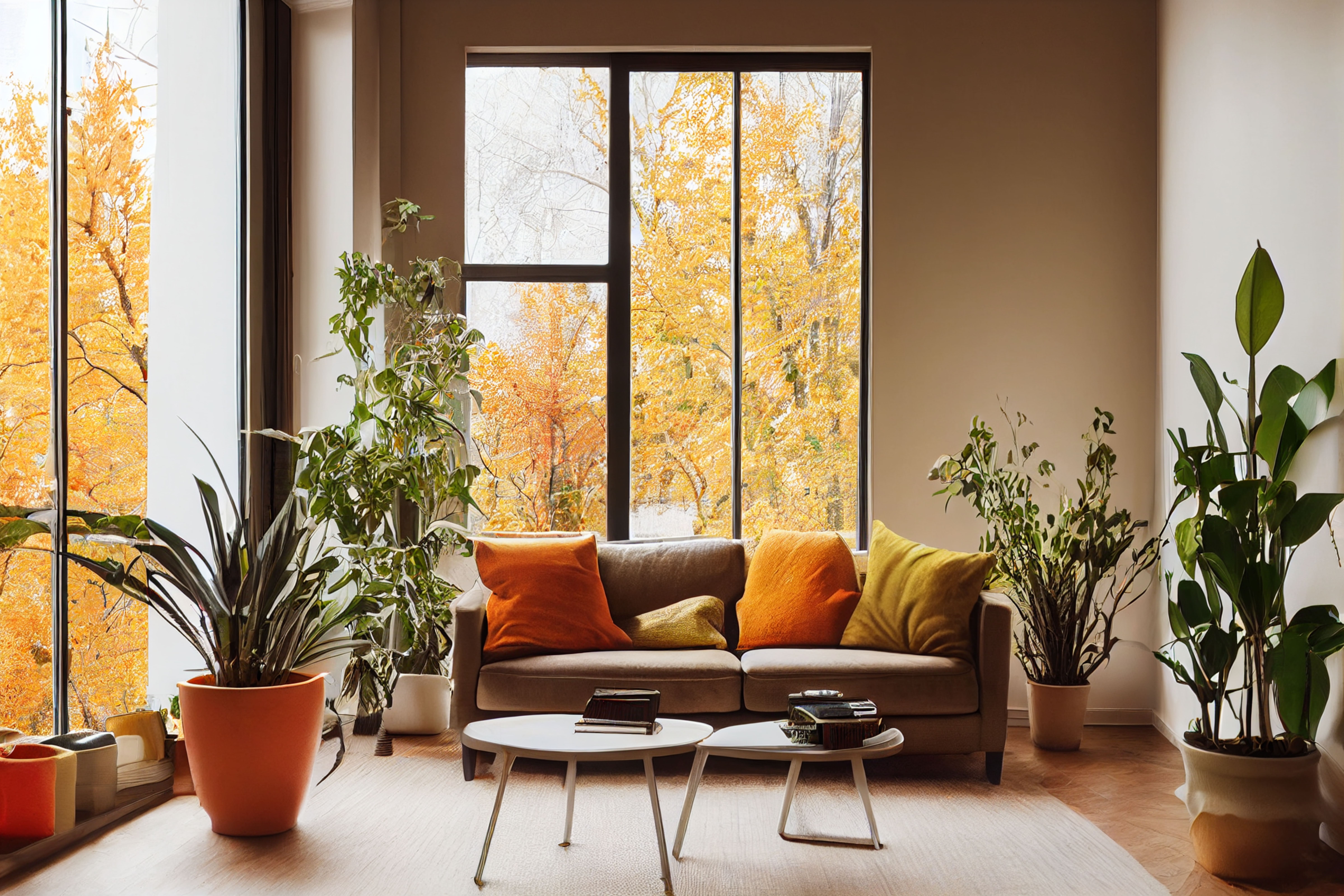 Deep cleaning
The arrival of autumn is the perfect time to get rid of what you no longer need and give new life to your space. Performing a deep fall cleaning will not only make your home cleaner and tidier, but it will also help you tune into the season. Take advantage of this process as an opportunity to give new life to your home and prepare to enjoy this season to the fullest.
Renew the wall decoration
When it comes to bringing life to your home, updating your wall decor can be one of the most impactful and rewarding ways to do so. Walls are blank canvases waiting for you to unleash your creativity and personal style. Take down the beach-inspired paintings and prints and add other warm tones. Also, you can create a new gallery of paintings on the wall, where the change of season is reflected in the colors, in the motifs… Using photographs, illustrations or drawings, anything that inspires you and awakens in you a feeling of home in autumn.
Home warmth in your living room
The living room of a home is the heart of family life, a place where we relax, socialize and create special memories. For this space to be truly welcoming, it is essential to create an environment that radiates the warmth and comfort of home. Are you lucky enough to have a wood-burning fireplace in your living room? Then it's time to tune it up. Even if you don't have one, there are now a lot of alternatives to enjoy the beautiful view of the fire without having to completely renovate the house. Opt for an electric fireplace or a bioethanol model: clean, decorative and do not require prior installation.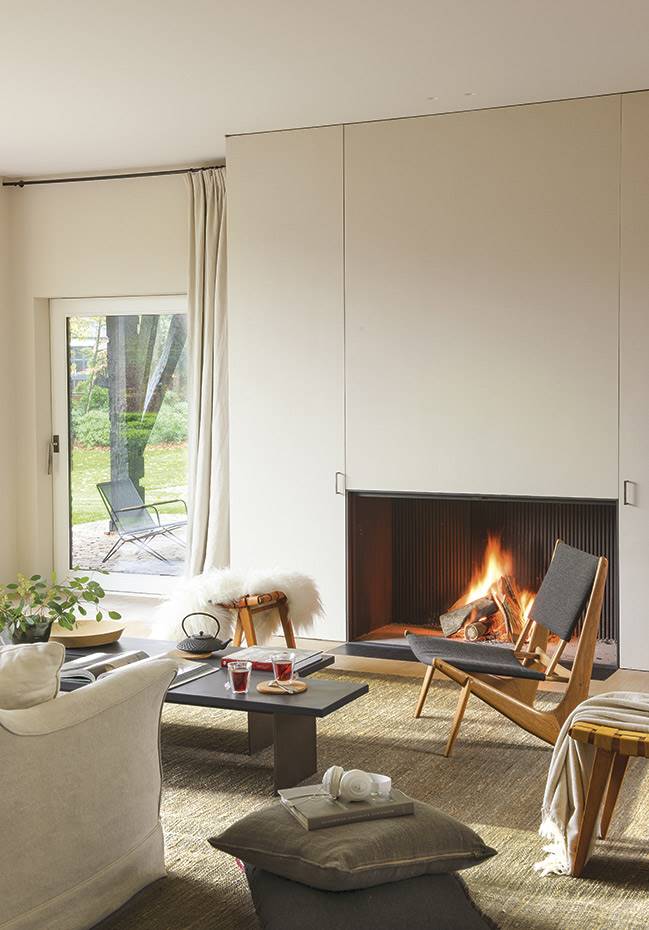 A review of your textiles
Textiles are one of the elements that add comfort to our house, both in the living room and in the bedrooms. That is why it is essential to take advantage of them to record what moment our home is experiencing. In autumn, soft and pleasant textures and warm fabrics that convey comfort and a feeling of home are very appealing. The change can start by adding one or two wool blankets on the sofa or at the foot of the bed, choosing darker cushion covers, and opting for thicker fabrics such as velvet or fur. Textiles with motifs of fallen leaves, pumpkins, pineapples or motifs inspired by nature are perfect for the season.
It's time for rugs
In the search for the autumn spirit there is an element that is almost indispensable: rugs. They mitigate the cold, add comfort to your footprint and protect the floors throughout the house. Choose fluffy rugs in shades that complement the color palette of your home to create a cozy and warm feeling. Big or small, in the living room or hallway, they are perfect in autumn and winter, so rescue yours from the backside and let them shine with their own light. You can go for ethnic rugs, or choose very contemporary geometric or graphic designs.